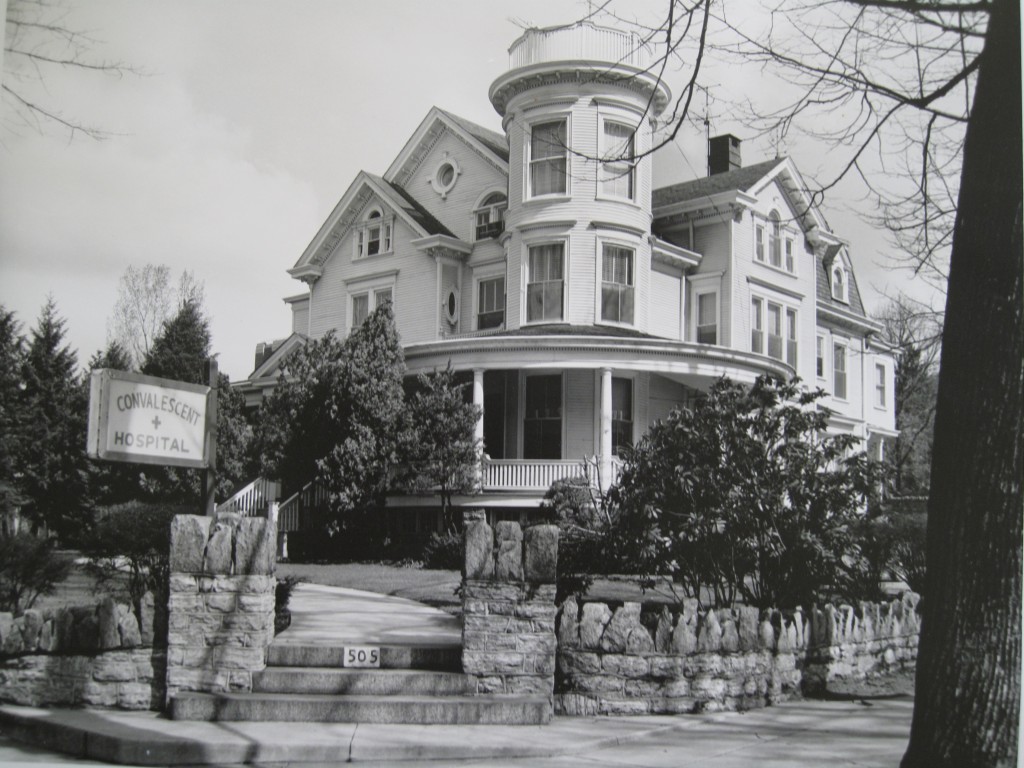 Misericordia (meaning "heart of mercy" in Latin) Nursing & Rehabilitation Center opened its doors on October 23, 1943. A beautiful mansion on the corner of  Roosevelt and Linden Avenue was purchased at a very moderate price and  dedicated as a  home of convalescence for  the elderly ill of the York  area. The name given to the facility was Misericordia Convalescent Home. The Daughters of Mercy gladly accepted  the care and management of the new Home, as this offered them the opportunity  of inaugurating a new work of mercy; one dear to the heart of their foundress, St. Mary Joseph Rossello—that of caring for the sick.  It is part of their mission to meet the most  urgent needs of the time.
Because the Sisters did not have funds for the  purchase, Fr. O'Flynn, staunch friend  and supporter of the Sisters, offered to  pay for the building from parish funds, making it remain, for a time, under the auspices of his parish.  Bishop George Leech, Bishop of Harrisburg, and Reverend Monsignor Tighe, Director of Catholic  Charities for the Diocese of Harrisburg , were also instrumental in the accomplishment  of the project, which took place during the years of World War II.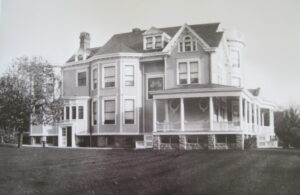 The original staff consisted of four Sisters—Sister Rita, Sister Susanna, Sister Rosella, and Sister Angela. For 22 years, the  original hospital served many residents, though the building only accommodated 15 beds. However, in time, Pennsylvania laws  condemned the wooden building. Therefore, a 5-acre tract of land on the corner of South Russell Street and Washington Road in Springettsbury Township  was purchased in 1963.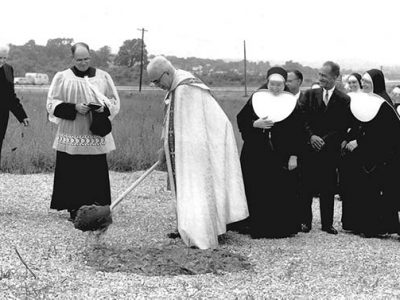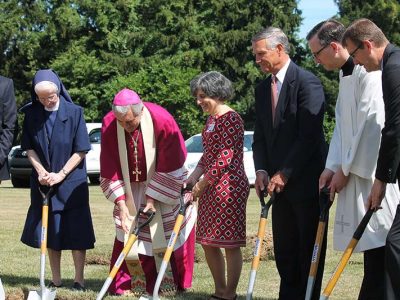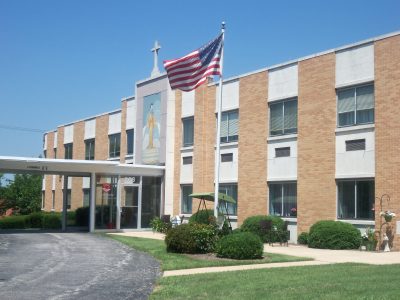 Basil Shorb II, a local attorney in the York community, was inspired by the Daughters of Our Lady of Mercy and their mission to care for the elderly. He was integral to the development of the new facility and led the first capital campaign in 1965, breaking ground on a new state-of-the-art building at the current location. Throughout the next 50+ years, Basil and his family continued to support Misericordia through their time, talent, and treasure. In 2016, Basil's son, George, led the second capital campaign and broke ground again for extensive renovations, transforming the facility into a more home-like and nurturing setting for its residents. George joined the Advisory Board in 1985 and has maintained a legacy of continuous service to the present day.
Through the generous support of the York community and the Daughters of Our Lady of Mercy, Misericordia Convalescent Home has evolved into the skilled nursing and rehabilitation facility that it is today.
In 2019, the Daughters of Our Lady of Mercy and Misericordia honored the Shorb family for 59 years of continuous service with the Heart of Mercy Legacy Leadership Award. To learn more about the remarkable legacy of the Shorb family and their impact on Misericordia Nursing and Rehabilitation Center, watch the video below:
The home has had four administrators since its foundation:
Sister Rita Gutsie, D.M.
Sister Rosella Giarletta, D.M.
Sister Carmel Marie Paroli, D.M.
Mrs. Marion Bittner, NHA (Licensed Nursing Home Administrator) (Current)